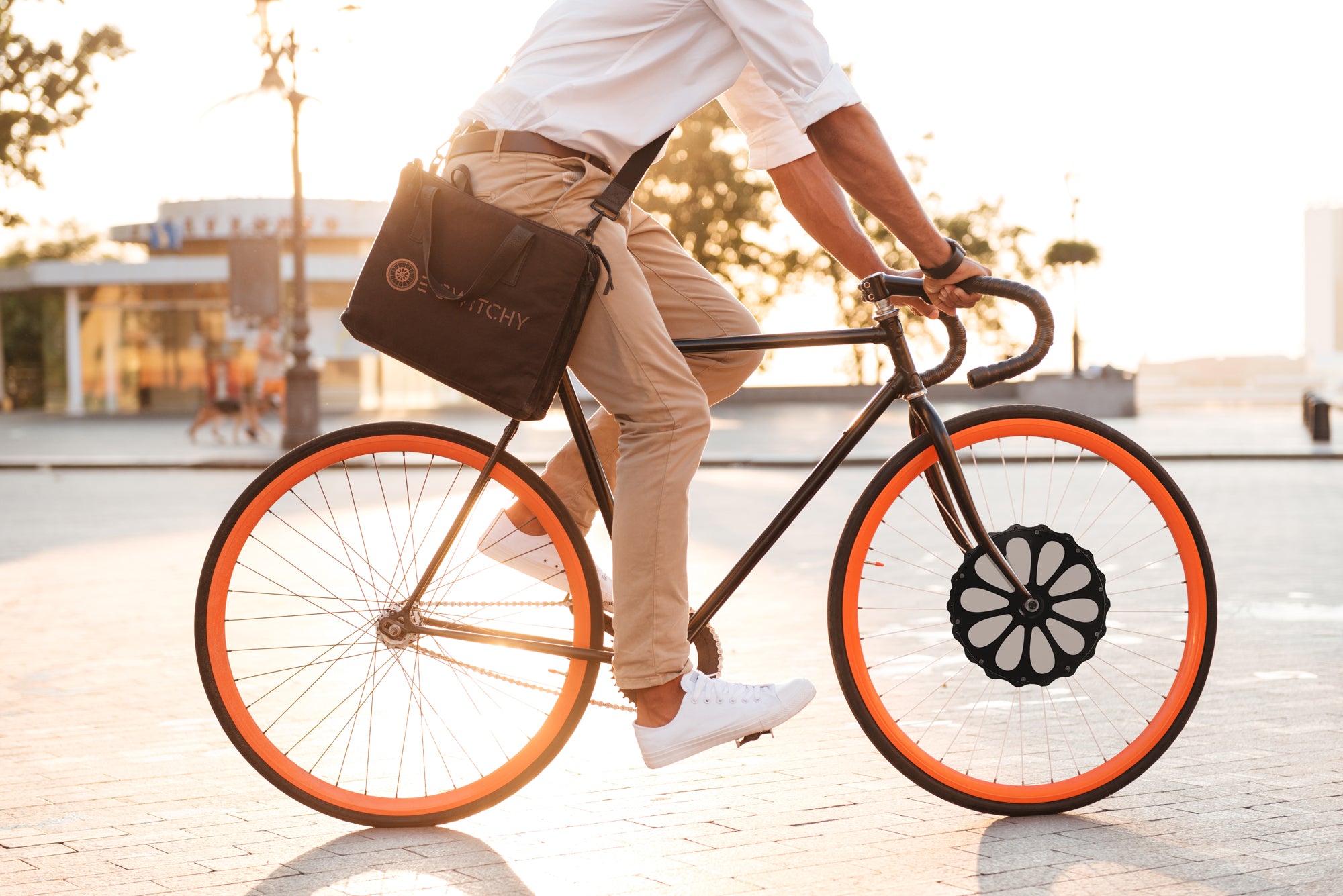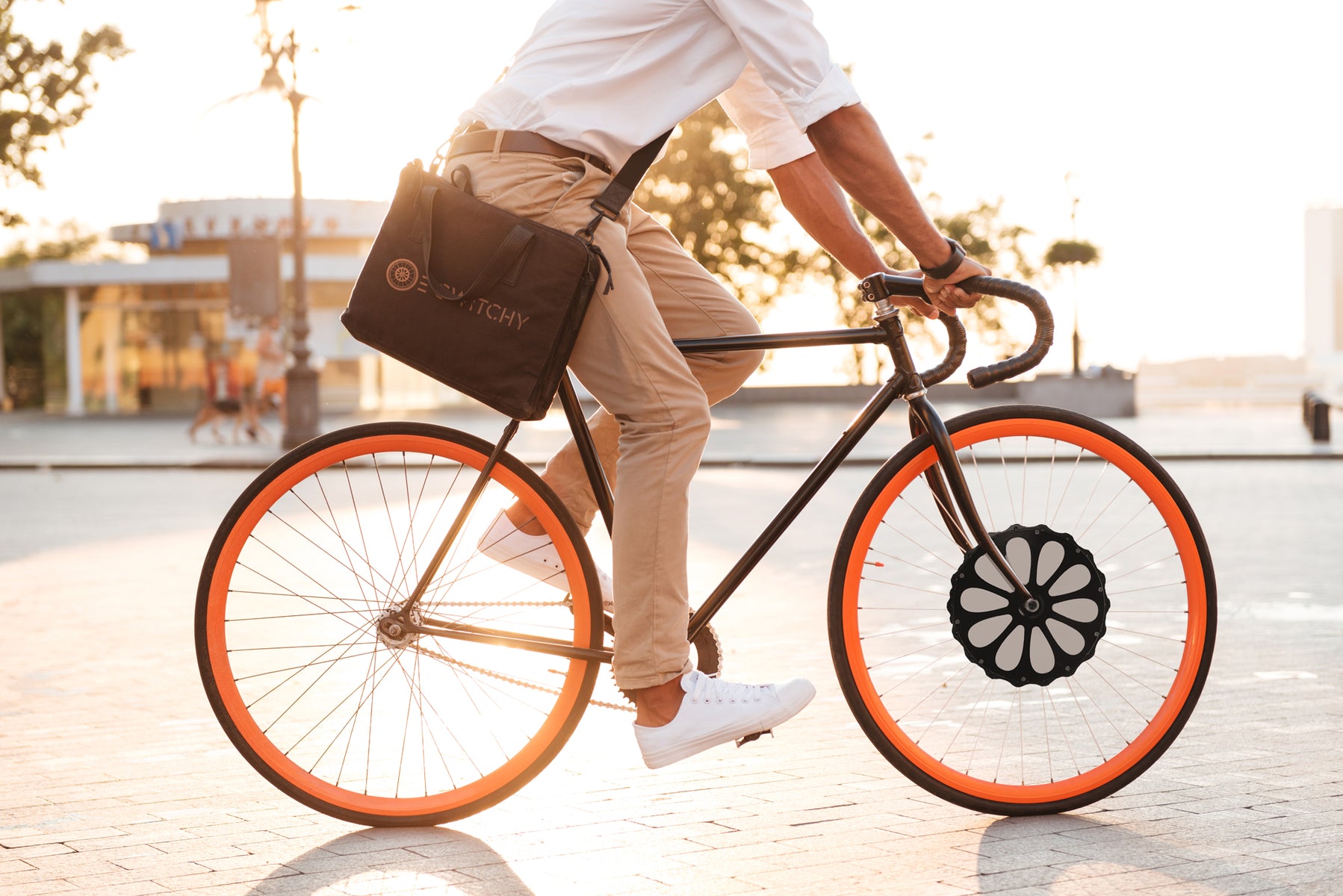 convert your bike into an e-bike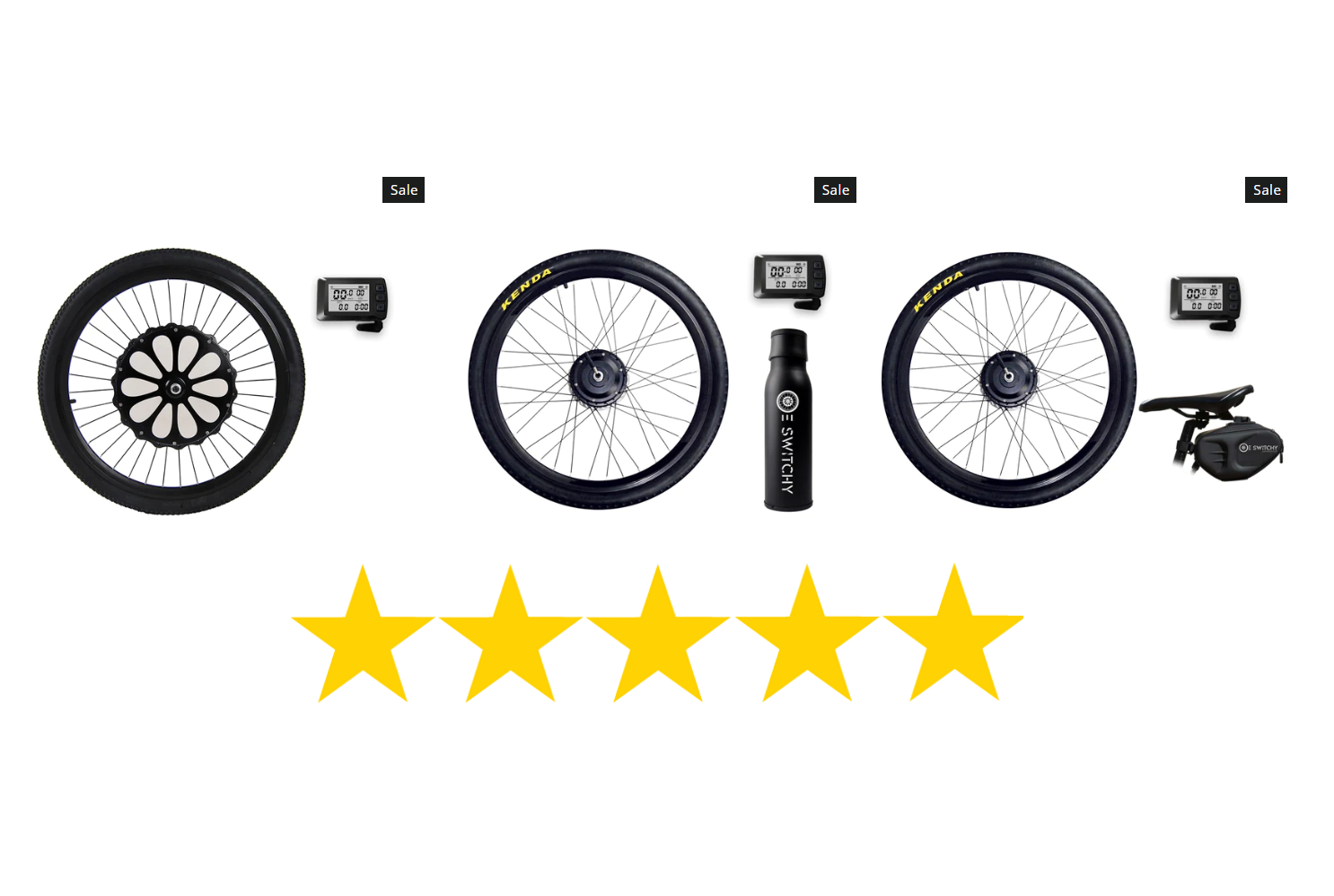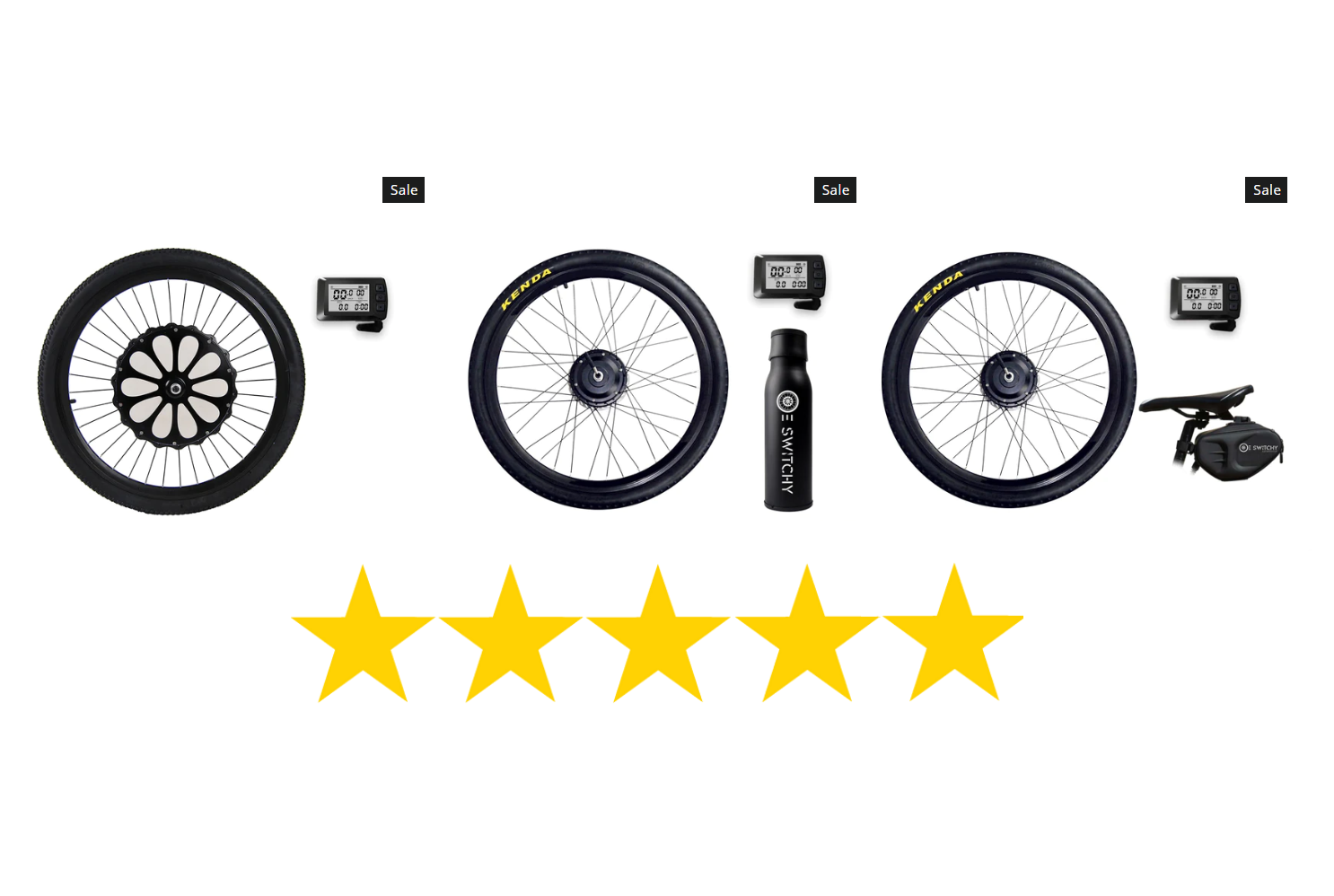 Performance, Style, and Sustainability
SAY GOODBYE TO HILLS! HELLO TO EFFORTLESS RIDES
Transform Your Bicycle To An Electric bike - With E-Switchy High-Quality Electric Conversion kits
Welcome to E-Switchy Electric Bike Kits, your one-stop-shop for high-quality electric bicycle kits! Our conversion kits are designed to transform your traditional bike into a powerful and sustainable e-bike, with features like pedal-assist and throttle options to help you go further, faster. Our kits are easy to install and compatible with a wide range of bikes, so you can start enjoying the benefits of an e-bike without having to purchase a brand new one.

At E-Switchy Bikes, we're passionate about making biking accessible and sustainable for everyone. Our electric bike kits are designed with efficiency and durability in mind, using only the best components and materials to ensure a long-lasting and reliable ride. Whether you're commuting to work, running errands, or just exploring the great outdoors, our e-bike kits are the perfect solution for a more efficient and enjoyable ride.

Browse our selection of e-bike kits today and discover the freedom and fun of an electric bike. And don't forget to check out our blog for the latest news and tips on converting to e-bikes, as well as our testimonials to see what our satisfied customers have to say about our products and service.
Thanks for visiting E-Switchy Bikes, and happy biking!
AS FEATURED IN
Convert your bicycle into an e-BIKE in just a few minutes!
All models features:
Fits 99% of all bicycles and trikes
Disc brakes compatible
Fully IP 65 Water & Dust Proof
Anti-Theft tracking
Lithium ion battery cell
Heavy duty aluminum alloy rim
5 Intelligent assist mode
Motor Life 15+ years
Battery Life 5+ years
Only 10% of battery life is lost after 1000 cycles of charges
Choose from 3 different models:
SWITCH ONE
1 STEP TO CONVERT
3 MINUTES TO INSTALL
Fits most bikes and trikes
Speed: 28 MPH
Range: 55 miles
Power delivery: pedal assist & throttle power
Water and dust proof
5 intelligent assist mode
Charges on the bike
SWITCH TWO
2 STEPS TO CONVERT
5 MINUTES TO INSTALL
USB port for charging your device
Speed: 28MPH
Range: 37 Miles
Power delivery: pedal assist & throttle power
Water and Dust proof
Removable battery for easy charging
SWITCH THREE
3 STEPS TO CONVERT
8 MINUTES TO INSTALL
Speed:  28MPH
Range:  75Miles
Power delivery: pedal assist & throttle power
5 Intelligent Assist modes
Removable battery for easy charging
Let customers speak for us
★★★★★

I have owned several versions of e-bikes over the years. I was going to order a kit overseas from UK but I came across this through my research and I am really glad I got the E-Switchy Kit #3. I use my bike to haul a lot of groceries and commute 75% of the year except for winter as I'm in Canada. And this is the perfect setup for me..

Jasmine M.

Ontario, Canada
★★★★★

E-Switchy allows you to reduce the price of an e-bike, instantly. There's now no need to spend an exorbitant amount of cash on a whole new bike, when you can upgrade your own.. making them both more affordable and accessible to the general public.  

Joe Headland - SPOKESAFE

UK
★★★★★

Many of my patients suffer joint and especially knee pain, they want to get back to riding their bike and E-Switchy made it possible which allowed them to enjoy riding again without spending too much money on a conventional electric bike.

Arno Gregorian - SPINEREHAB OWNER

Los Angeles, CA
★★★★★

Rather than buy a second car, my wife and I would rather keep our carbon footprint low. Since we live in California we can bike most of the year. I can now get around with ease in hilly zones of Los Angeles.

Jason R.

Los Angeles, CA
★★★★★

I want to make this clear, I am a retired engineer, almost 70 years old, and I am well over the 180 lbs. the bike specs were based on. At my age I have arthritis that really effects my knees. This kit has been a great help as when the family rides, we usually go on 10 to 15 mile rides. After putting 38 miles on the bike kit with one of the longest three rides being 16 miles, my knees were not affected at all.

Bob W.

North Canton, OH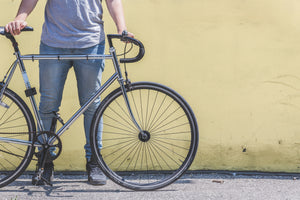 Limited time until 5/30
Get an Additional $20 off
Purchase any electric bike kit and enter code "switchitup" on the checkout page to receive $20 OFF your total.
Shop This